"I have left you hundreds of messages on Instagram. You never reply!" This is what every other friend told me when I couldn't reply to their messages on Instagram.
I remember how once I experienced this error and couldn't reply to anyone's message on the app. I tried figuring out numerous ways and finally figured it out.
If you find my situation relatable and also wondering, "Why can't I reply to messages on Instagram?" this write-up has you covered.
In this detailed guide, I am going to go over some of the reasons I found that may cause this, and then we will discuss ways to fix them.
So, let's get started.
Why You Can't Reply to Messages On Instagram – Reasons
Instagram is by far one of the most versatile platforms that believes in keeping up with trends. Every other day, you see a new update being launched on the platform.
Though these updates make your experience more fun on the app, they also come with some errors. For instance, Instagram music notes update not showing, reels bonus not showing, etc.
The inability to reply to messages on Instagram is also one such error that the new update allowing users to reply to a specific message brings with it.
However, there are a couple of other reasons why you can't reply to messages on Instagram that I have listed below for you.
A Bug or Glitch
One of the most common reasons for the "Why can't I reply to messages on Instagram?" error is a bug in the app or a software glitch.
If you cannot tap the reply button after holding the message, some system glitch might have caused this.
Network Connection Problem
Another reason for you not to be able to reply to messages on Instagram is a weak internet connection.
If the Wi-Fi network you are connected to or your Internet connection isn't stable, it can lead to numerous errors, and being unable to reply to messages is also one of them.
Restrictions on Your Account
If you have recently breached the content guidelines provided by Instagram or violated some policies, your account might be temporarily restricted, or you won't have access to certain features like the "Reply" button.
Account Privacy
Another thing that could restrict you from replying to messages on Instagram is your account privacy.
If your Instagram account is private, you won't be able to reply to the messages of those not following you.
Outdated App
Using an outdated Instagram account that you haven't updated for quite some time can also be the reason behind this issue.
Usually, to access the latest updates on Instagram, you have to use the latest version of the Instagram app. Otherwise, you might encounter such problems.
App Cache
A corrupted app cache could also be why you can't reply to messages on Instagram. This happens because when the app cache gets corrupted, your access to certain features on the app is restricted.
Fixes for Unable to Reply to Instagram Messages
If this is your first time facing this issue where you can't reply to messages on Instagram and are struggling to fix it, this guide has simple methods to help you perform the task without too much hassle.
Fix #1: Check or Switch Your Internet Connection
If the problem is caused by an unstable internet connection, switching to another connection or using mobile data can fix the problem.
Here is how you can enable Mobile data on your iPhone:
Unlock your phone and press the "Home" button.
Swipe up from the bottom of the screen to access the "Control Center."
Locate the "Mobile Data" icon, an antenna with lines coming from it, and tap on it to enable Mobile Data on your device.
Once enabled, go to the Instagram app and check if you can reply to messages now.
Fix #2: Restart the Device
Restarting your device is another thing you can do to eliminate any bug or glitch inhibiting you from replying to messages on Instagram.
To restart your device, follow the steps below.
Long-press the "Sleep/Wake" button on the side of your device.
Release the "Power" button once you see the power off slider on the screen.
Drag the slider to the right and wait until your device turns off.
Wait a few seconds and hold the "Sleep/Wake" button again.
Release the button when the "Apple" logo appears on the screen.
Once the device turns back on, navigate to the Instagram app and try replying to a message to see if it's possible now.
More or less the same process can be followed if you are using an Android phone.
Fix #3: Clear Instagram Cache
Clearing the Instagram cache on your device can also fix the problem, allowing you to reply to messages all over again.
Following are the steps you need to go through for this.
Step #1: Go to Settings
On your iPhone, head to the "Settings" app.
Step #2: Select 'iPhone Storage"
On the Settings page, scroll down to find "General" and tap on it.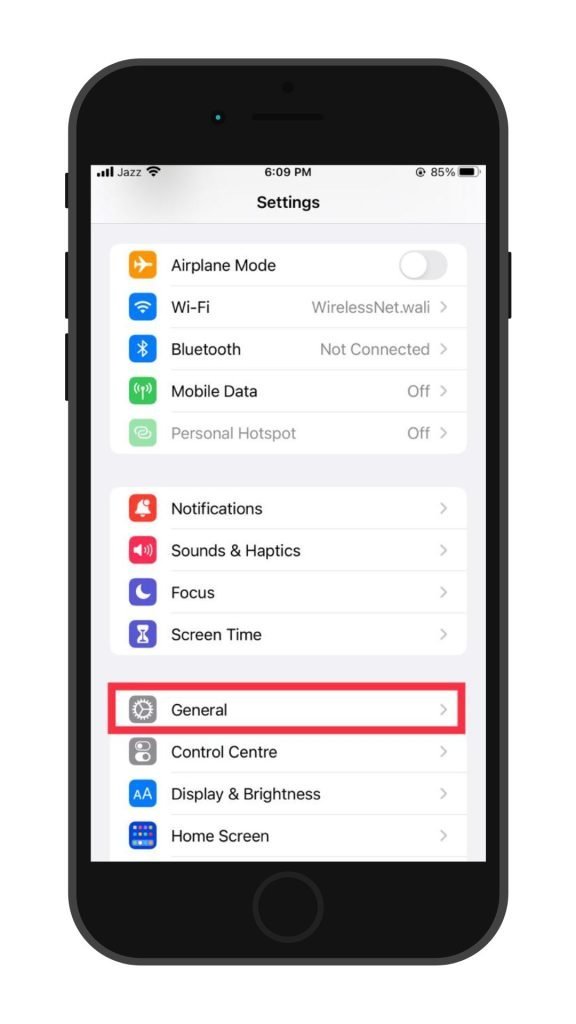 Choose the "iPhone Storage" option on the next screen.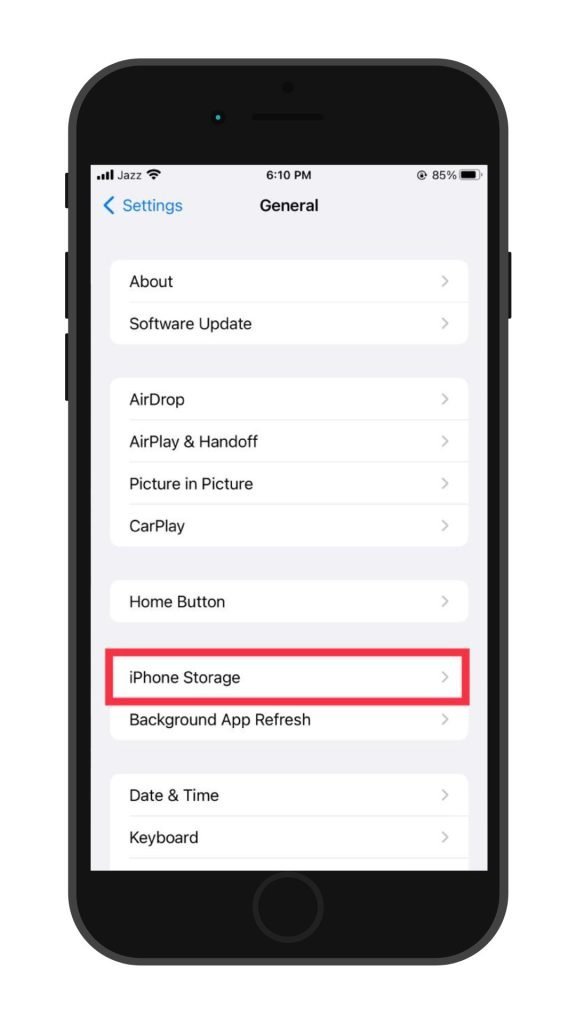 Step #3: Tap the Instagram app
Scroll down on the iPhone Storage page and find the Instagram app. Once found, tap on it.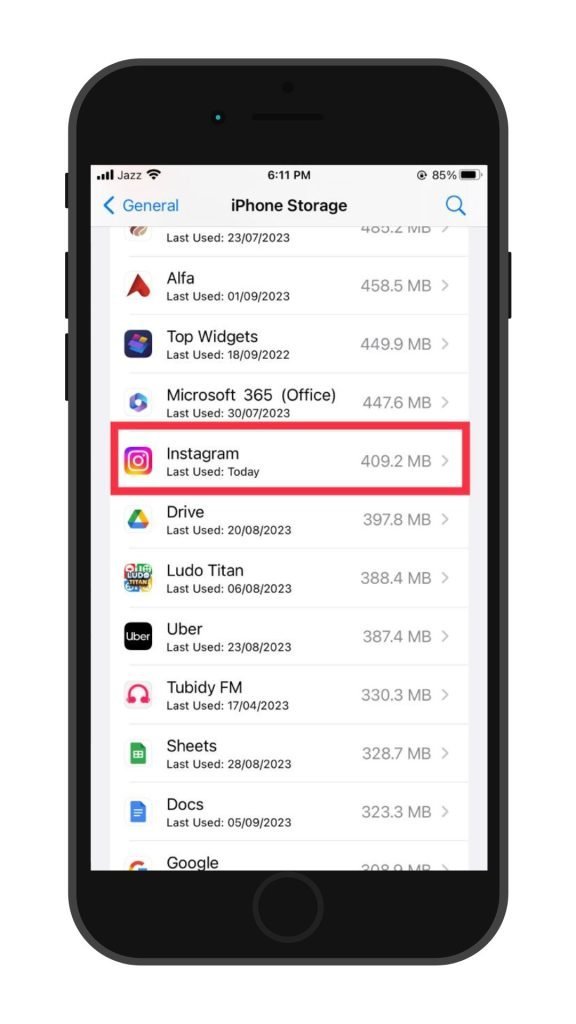 Step #4: Tap the "Offload App" option
Tap the "Offload App" option under the Instagram app screen to clear the cache files in your Instagram app.
Offloading temporarily deletes the app but keeps your login. After offloading is done, you can reinstall the app on the same screen, and your cache will be cleared.
Note: To clear your Instagram app's cache, you can also uninstall and re-install the app. However, you will lose all your app data and login doing this. 
Fix #4: Update the App
If you are using an outdated Instagram app, you might encounter several Instagram errors. Not being able to reply to Instagram messages is one of them.
Here is how you can update your Instagram app to fix this error.
Navigate to the App Store on your iPhone (or Play Store on Android).
Tap the "Search" icon at the bottom and type "Instagram" to reach the app page.
If you see "Update" next to Instagram, tap it.
Wait till the update download completes to check for the issue.
FAQs
Why Can't I Reply to Instagram Stories?
If you can't reply to Instagram Stories, it might be because the person who has posted the story you are trying to reply to has followed or unfollowed you as you were sending them the message.
To reply to Instagram Stories, follow the person once again, select the "three dots" icon at the top, and tap "Reply."
Conclusion – Why Can't I Reply To Messages On Instagram?
With this, the guide on "Why Can't I Reply To Messages On Instagram?" comes to an end. In this guide, I provided you with some reasons why you can't reply to messages on Instagram.
I also took you through some fixes for this issue. Hopefully, this guide helps you reply to messages the next time you encounter such an error!