If you are a gymhead like me and need the loudest possible volume on your earbuds to blast through the heavy sets, you are not alone.
However, I was pretty disappointed when I got the Sony WF 100XM4 earbuds. They were not loud enough, even at max volume settings, and listening to music in a noisy environment was no fun.
So I started looking for solutions. I knew they were premium-priced solid earbuds, so something must be wrong with the settings or software else Sony hardware is reliable.
If you are stuck with Sony WF 1000XM4 not loud enough even at max volume settings, this guide has a few different troubleshooting steps to find which setting or software is messing it up for you.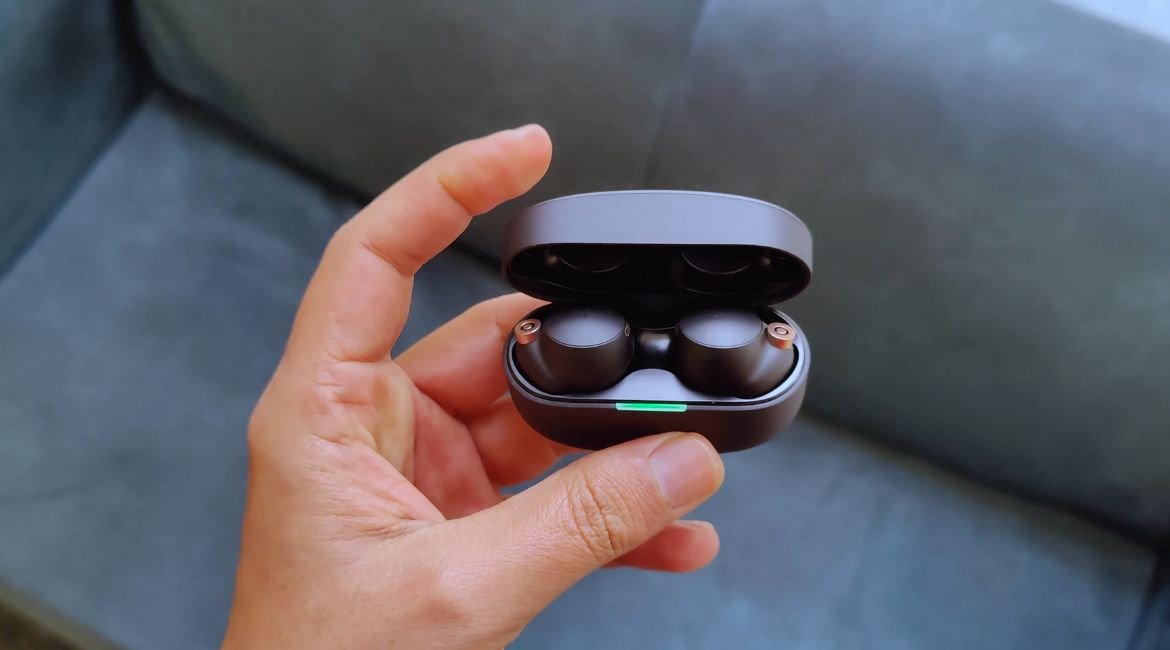 I was able to fix mine but turned out, there is no single reason for this. A few settings in your OS and music app can cause this issue and you have to try and find which one is causing yours.
These tips can be applied to other Sony earbuds like the previous model Sony WF 1000XM3 and the more recent Sony WF 1000XM5.
Check Music player volume setting
Before going through the advanced stuff, let's check off the most basic thing and make sure this isn't the reason for the low volume on your Sony WF earbuds.
Pair your earbuds to your phone, put them on, play any track and blast your phone volume to full. Now, go to your Music app and see if it has a separate slider for controlling volume.
If it has, slide it to the right (max volume) and see if you feel any difference in the volume level.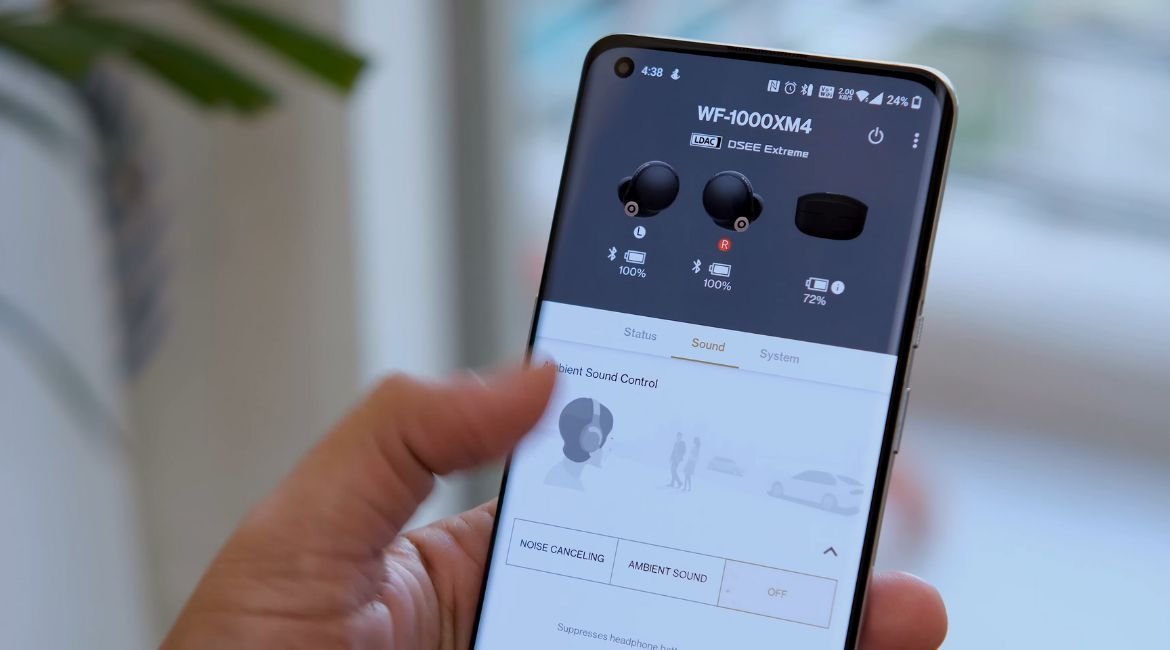 You might think, Duhhhh! Who doesn't know this? Well, most people do, but different phones and different music players are built differently.
Especially with Android phones, app settings sometimes override phone OS settings so make sure your volume is at max on both your phone and inside your music app.
Disable Headphone Safety (iPhone)
The next thing we are going to try is checking if you have any volume limit settings enabled inside your phone OS. In my case, this solved my issue on iPhone.
If you are using your Sony WF 1000XM4 with an iOS device like an iPhone, you should check your iPhone's headphone safety feature.
Apparently, Sony WF earbuds don't work well with the limiter, and even when the safety feature is set in the middle, the earbuds will sound low. To fix this, go to Settings > Sound & Haptics >Headphone Safety and turn off "Reduce Lound Sounds".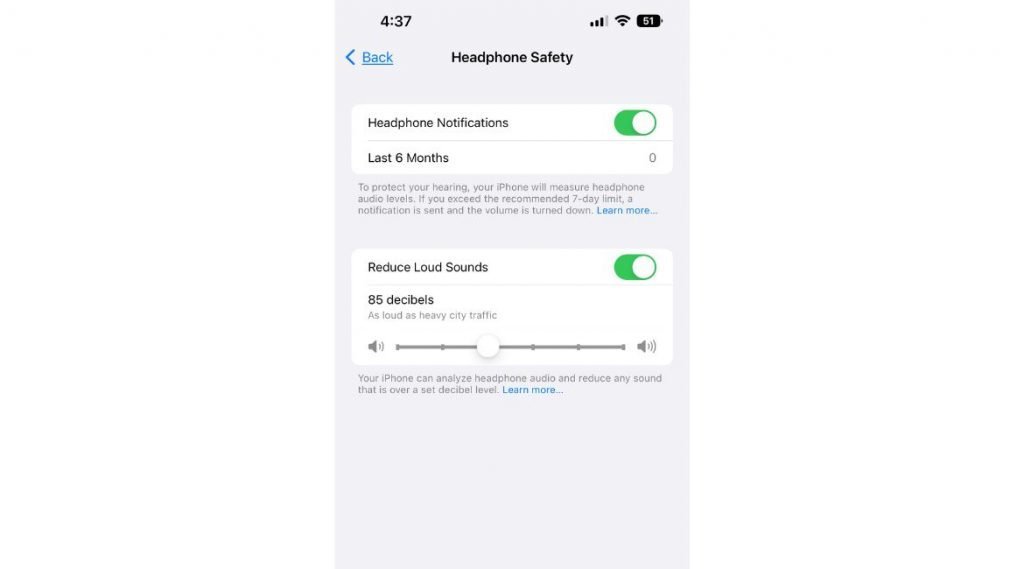 If you don't want to turn it completely OFF, you can push the slider to the right side and see how it affects your Sony earbuds max volume level.
In my case, it worked when I turned it OFF completely.
Disable Media Volume Limiter (Android)
Just like iOS, the Android OS also has a max volume limit setting called the Media Volume Limiter.
The exact location of this setting might vary, but you will find it under the Sounds & Vibration settings. If you don't find it, you can search for it in the settings search.
If you find the settings ON, just turn it OFF or set the maximum volume slider to the max so that it doesn't put a hard limit on the volume.
Do note that this setting overrides any other volume setting in your phone OS or inside your app, so it is important to check if this is causing low volume on your Sony WF 1000XM4 earbuds.
Configure earbud sensor to Volume
Your Sony WF-1000XM4 has a volume control function built into the earbuds as well, but it is not configured by default.
If you maxed out the volume on your phone and also removed any volume limiter settings in your OS, the next thing to do is configure the volume button on your earbuds and max it out as well.
To do this, Install Sony Headphones Connect app and go to Systems > Change the touch sensor function > click on the Gear icon and configure either the Right or Left sensor to Volume Control.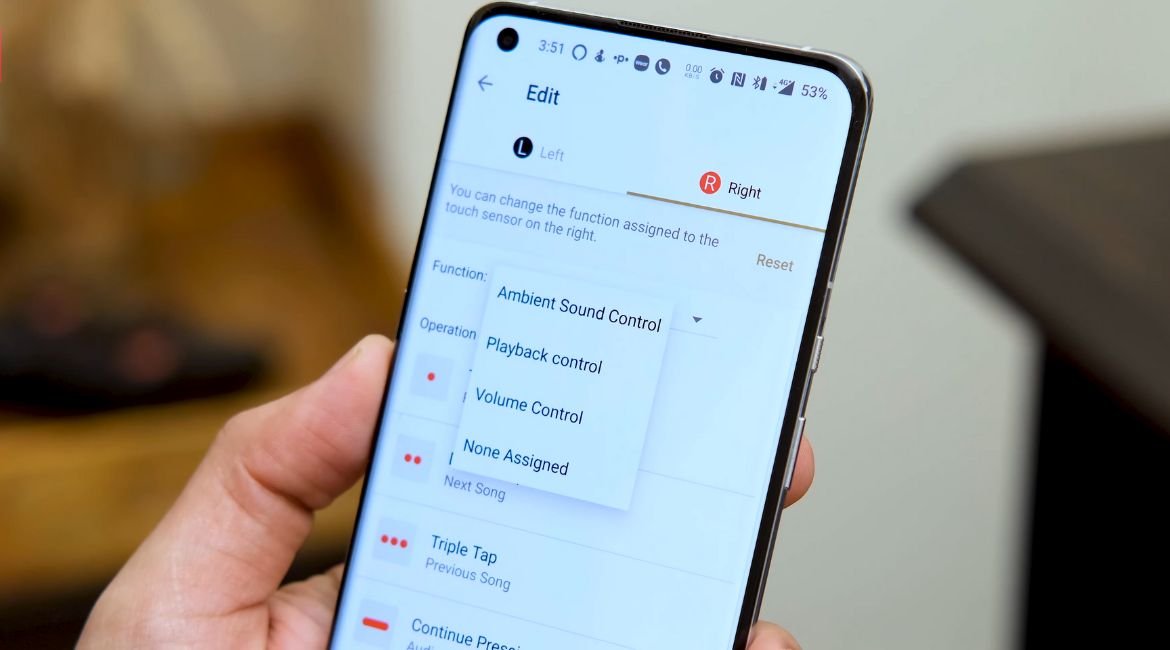 Once configured, tap the volume control sensor till you max it out and hear a chime sound.
I would suggest maxing out the volume setting on your earbuds and then lowering the volume using your phone volume slider to whatever level you currently need.
Disable Absolute Volume in Android
Android phones have a built-in feature that let Bluetooth devices control your phone's volume.
For example, if you have connected a Bluetooth speaker to your phone and turned the volume down to 30%, your phone's volume will also go down to 30%. This is called "Absolute Volume".
In normal use, this is a very handy feature, and most people don't need to toggle it. But in our case, we want to control our Bluetooth device (Sony WF earbuds) volume independently of our phone's volume.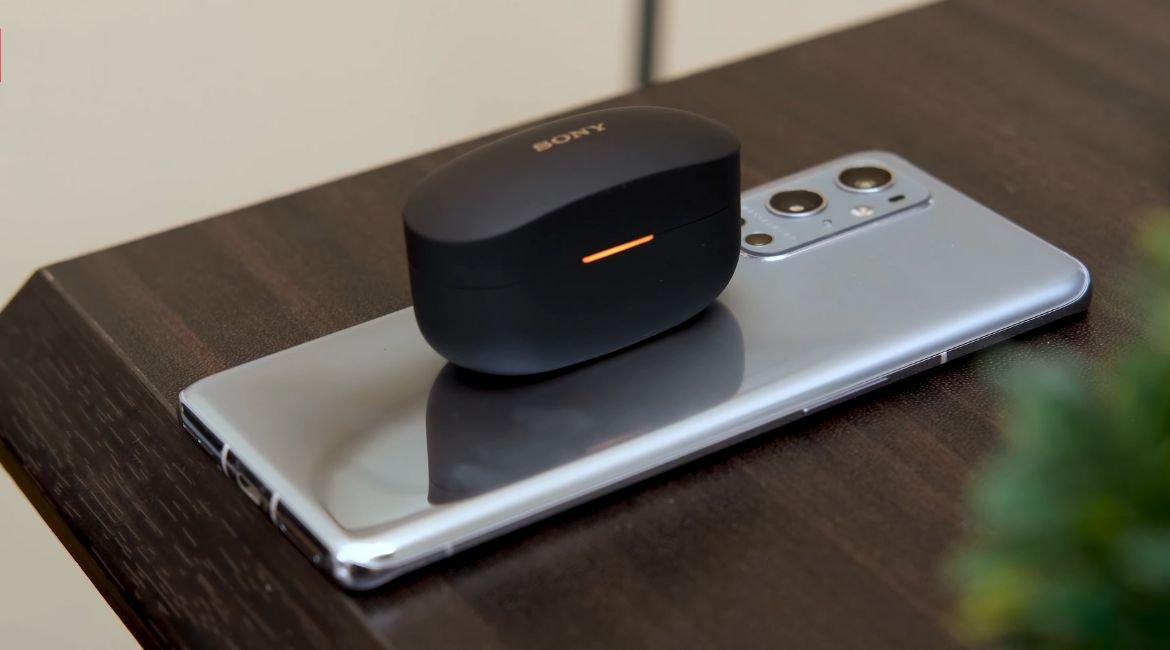 So, we need to turn off the Absolute Volume setting inside the hidden developer options. To do this, follow the below process.
Go to the Settings app on your phone and tap on 'About Phone'
In the About Phone section, tap on 'Build Number' 6-7 times. This will enable the 'Developer Options' in the settings menu.
Go to the 'Developer Options' in the settings menu and look for the option titled 'Enable Absolute Volume.'
Toggle 'Enable Absolute Volume" OFF.
Restart your phone to be sure the settings took effect.
By turning off the 'Enable Absolute Volume' setting, you will be able to control the volume of your earbuds separately from your phone's volume.
Once this is done, max out your earbuds volume and see if your low volume problem is solved now.
Check OS Equalizer settings
If your Phone, App and Earbuds volume settings are at max and you are still not getting enough volume, it's possible that the issue lies not with the volume itself, but with the equalizer settings on your device.
When using an Android phone, it's important to note that the built-in equalizer of the operating system (OS) can lower the volume of your earbuds. To get the best sound quality, it's recommended to use the Sony app equalizer instead. Make sure to disable the Android One equalizer to avoid any conflicts.
While tinkering with volume settings, I found that the problem wasn't with the volume but with the equalizer settings.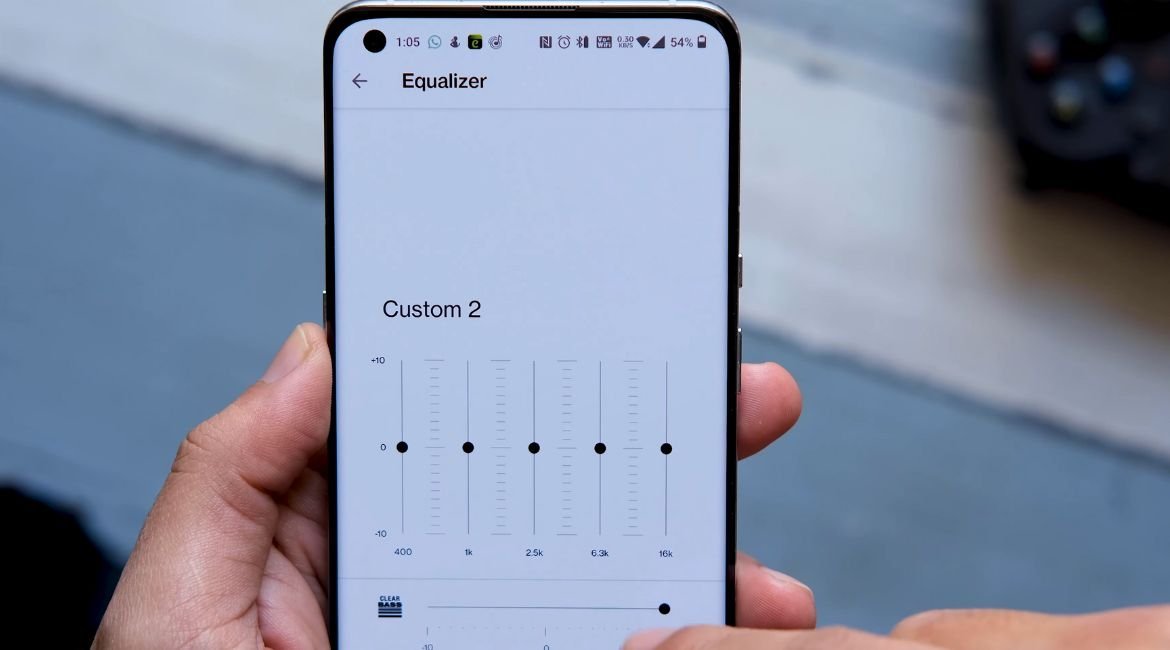 I noticed that on 100% volume, the low mids and sub-bass frequencies were boosted, making the sound quality trashy. I discovered that the best sound quality came at 60% to 70% volume when using AAC DSEE Extreme or LDAC.
Additionally, I noticed that when I first turned on LDAC, it made the sound louder, but after switching back to AAC and then back to LDAC, the volume remained the same. Seems like it is some bug and hopefully will be fixed in future app updates.
To sum up, if you're experiencing difficulty with the volume of your earbuds on an Android device, it's worth checking your equalizer settings and disabling the built-in equalizer of the OS.
Instead, you can use the Sony app equalizer for better sound quality. Experiment with different volume levels and audio codecs to find the best settings for your earbuds.
Use Wavelet EQ
For most part, the built-in Equilizer in your music app or your OS works great but people have noticed that on some Android phones, the equalizer (EQ) feature in the app becomes disabled when the volume is set above 70%.
This is probably to reduce distortion at high volume. However, there is an easy fix for that – use a third-party EQ app.
For Android, Wavelet EQ is a great addition to your music listening experience.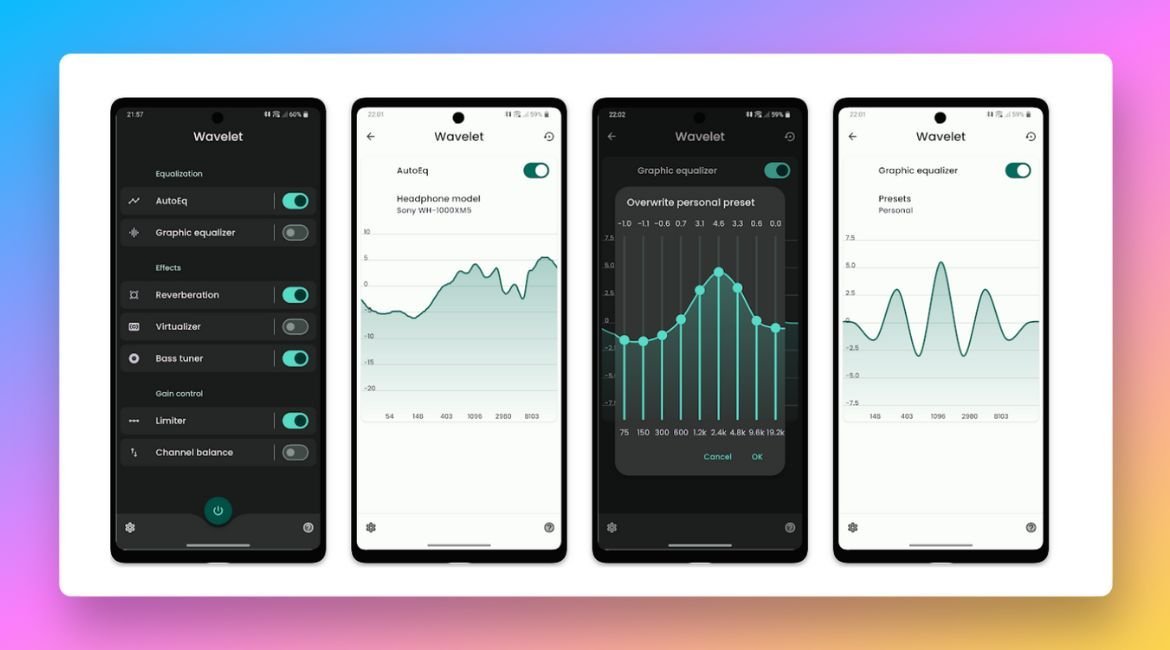 Instead of leaving the EQ feature in the Headphone Connect App turned on, try leaving it off and using the Wavelet App instead.
The Wavelet App allows you to apply an equalizer preset to your earbuds. To do this, follow these simple steps:
Open the Wavelet App and search for Sony WF-1000XM4 presets.
Once you've found the presets, you can select the "Bright Preset" which works great (or any other preset of your preference) to apply to your earbuds.
By using the Wavelet App to apply an equalizer preset instead of the Headphone Connect App, you'll be able to enjoy the EQ feature even when the volume is set above 70%.
It's worth experimenting with different presets to find the one that works best for you.
Spotify App tweak
Finally for the Spotify users – if you are on spotify, there is one setting that you need to tweak to get the max volume out of your Sony WF 1000XM4 earbuds.
On the Spotify home screen, tap the "Home" button.
In the settings menu, tap "Settings".
In the settings, tap "Playback".
In the playback settings, switch "Enable Audio Normalization" on or off, depending on your preference.
Next to "Volume level", you can choose from "Loud", "Normal", or "Quiet".
In your case since you are looking for the loudest possible volume, select "Loud" and see if it pushes out the max volume on your Sony WF earbuds.
Note: This particular setting is only available for the Spotify premium users. If you are on the Freemium version, you won't get these options.
Increase volume on Sony WF 1000XM4 – Conclusion
In conclusion, if you are experiencing low volume on your Sony WF 1000XM4 earbuds even at max volume settings, there could be a few different settings or software issues causing the problem.
This article provides a few troubleshooting steps, such as checking music player volume setting, disabling headphone safety on iPhone, disabling media volume limiter on Android, configuring earbud sensor to volume control, and disabling absolute volume in Android, that may help resolve the issue and improve the volume level of your earbuds.
It's important to check both your phone and music app settings to ensure the volume is set to maximum and to try different settings until you find the one that works for you.
If you find any other trick or tip that worked for you, please share in the comment below to help other audiophiles. Happy ears!