If you have just got your Sony WF-1000XM4 earbuds and don't know how to pair them to your phone, don't worry. I was in the same situation when I first got my Sony XM4 earbuds.
Since each brand of earbuds has its own specific way of pairing via Bluetooth, it can be a frustrating experience if you are a new owner.
But the process is fairly simple, and in the article below, I will go over the process for both Android and iPhones and explain how to pair Sony WF-1000XM4 with both devices.
I will also discuss pairing more than one device, which is pretty handy to maximize your Sony WF-1000XM4 earbuds potential.
How to Pair Sony WF-1000XM4 iPhone?
I am an iPhone user so we will first go through the pairing process for iPhone.
Before we start, remember that the steps for pairing your Sony earbuds to your iPhone for the first time slightly vary compared to connecting to an already paired iPhone (we will discuss both)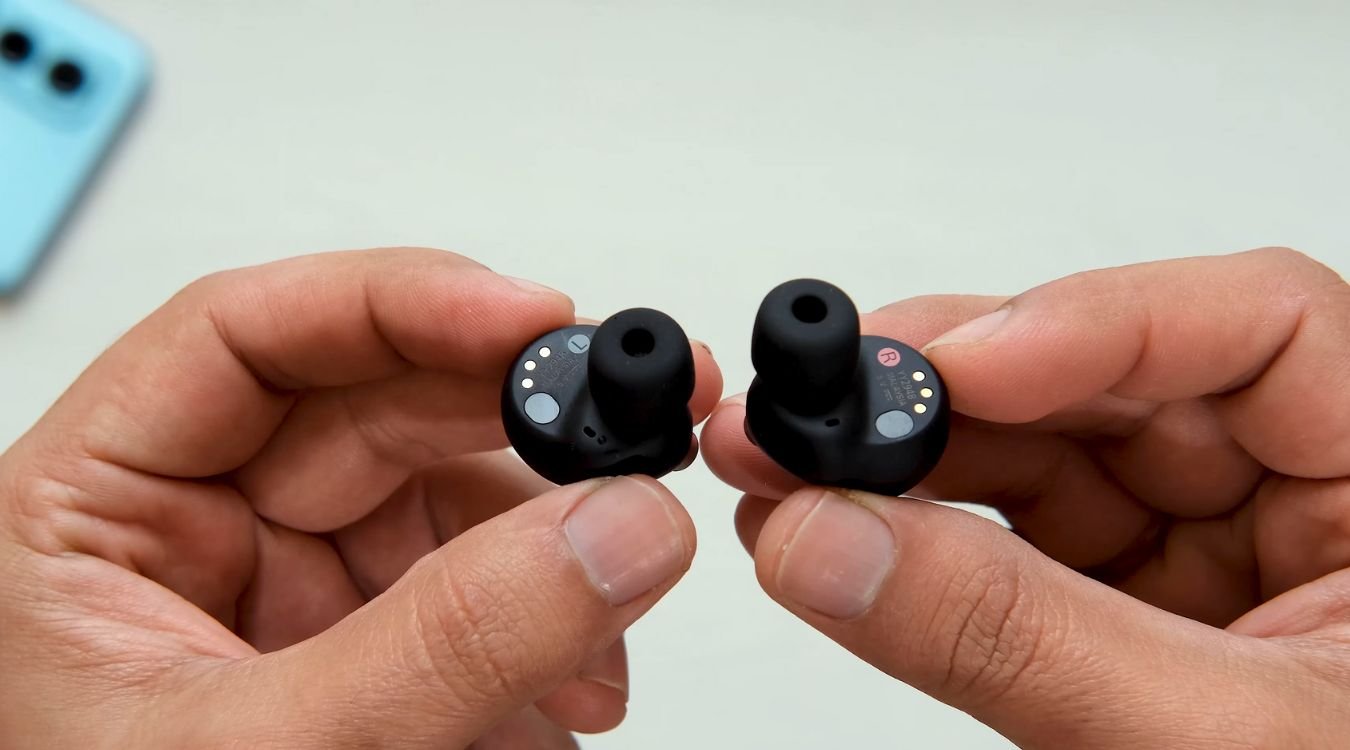 Before you start, make sure that your iPhone is within 1 meter of the earbuds and that the earbuds are fully charged.
Now, follow the below steps for pairing your Sony @F-1000XM4 earbuds to your iPhone.
Remove both earbuds from the charging case. The earbuds will turn on.
If you are pairing your earbuds for the first time with any device, your earbuds will automatically enter pairing mode. You can skip to Step 4 below.
If your earbuds have been paired before, you will have to manually enter pairing mode by putting both earbuds into your ears and touching sensors on both the left and right earbuds for about 5 seconds until you hear a beep.
Now, on the iPhone, unlock your screen and go to Settings > Bluetooth.
Turn on Bluetooth and select the WF-1000XM4 from the list of available devices.
If it asks for a passkey, enter "0000".
When both devices are successfully paired, you will hear voice guidance saying, "Bluetooth connected".
If, for some reason, the pairing is not successful within 5 minutes, set the headset into the charging case and start over from step 1.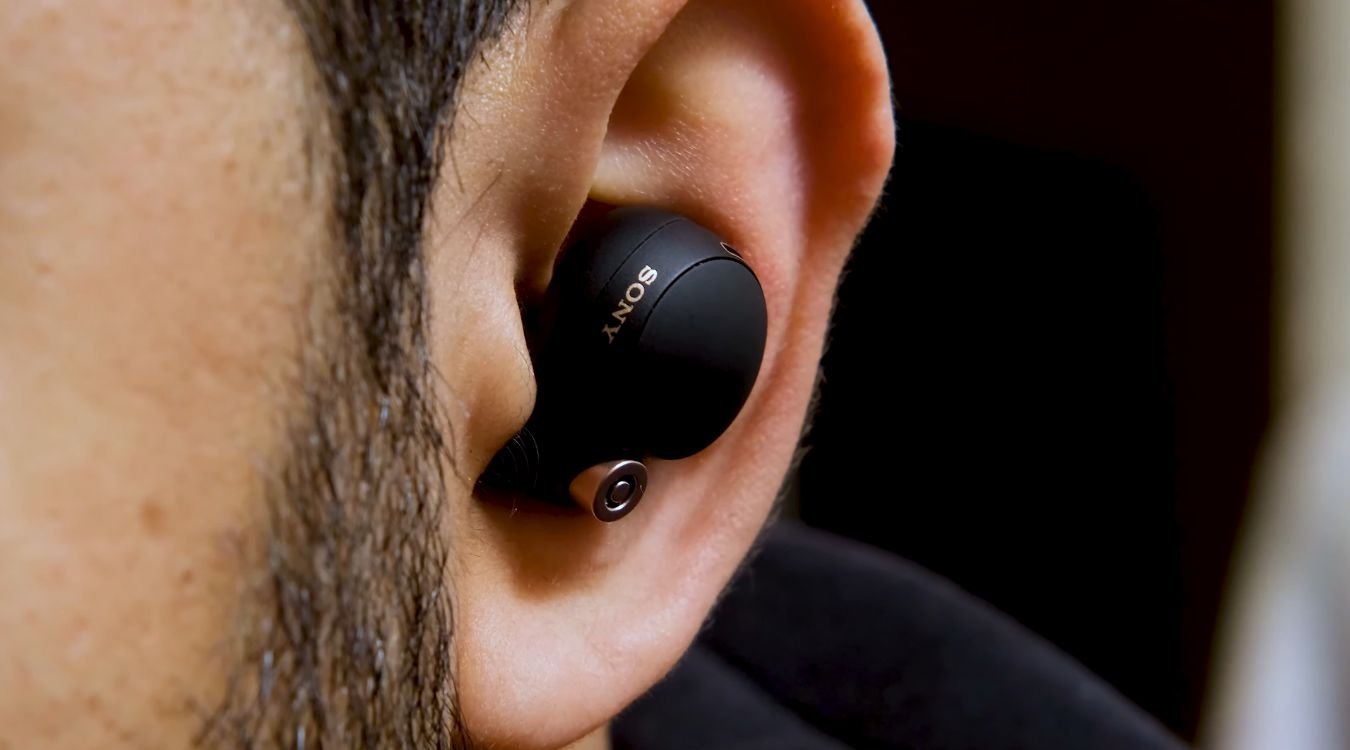 It is also noted that the headset can be paired with up to 8 devices, but can only play music from one paired device at a time.
If the headset is re-initialized or reset, all pairing information will be deleted, and the devices will need to be paired again.
How to Pair Sony WF-1000XM4 Android?
If you are an Android user, I have got you covered as well. The connecting process of Sony earbuds to your Android phone is almost similar to that of an iPhone.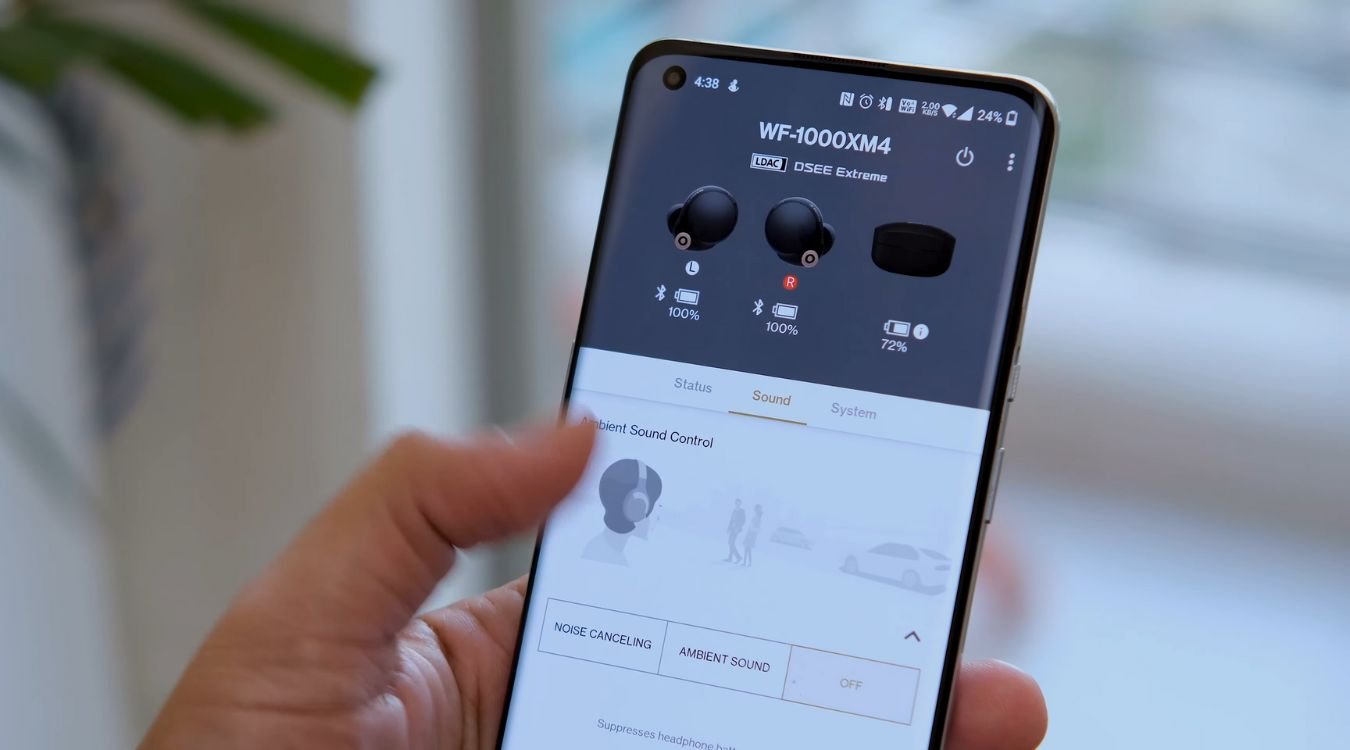 Here are the step-by-step instructions to pair and connect the Sony WF-1000XM4 earbuds with an Android smartphone:
First, make sure that your Android smartphone is within 1m of the earbuds and that the earbuds are sufficiently charged.
Remove both units of the earbuds from the charging case to turn them on automatically and enter pairing mode (if the earbuds are not paired with any device before)
If you have paired your earbuds with another device before, you will have to enter pairing mode manually. For that, put your earbuds in your ears and touch the sensors on both earbuds for about 5 seconds until you hear a beep and the voice guidance says, "Bluetooth pairing".
Now, unlock the screen of the Android smartphone (if it is locked) and go to [Settings] > [Device connection] > [Bluetooth].
Turn on the Bluetooth function by touching the switch and select [WF-1000XM4] from the list of discovered Bluetooth devices.
If your phone asks for a Passkey, enter "0000".
When the pairing is complete, you will hear "Bluetooth connected" from both earbuds.
Note that the earbuds can be paired with multiple devices but can only play music from one paired device at a time.
Sony WF-1000XM4 not pairing – Troubleshooting
Most of the times, the pairing process go smoothly in the very first try and you end up connecting your earbuds with your smartphone quite easily.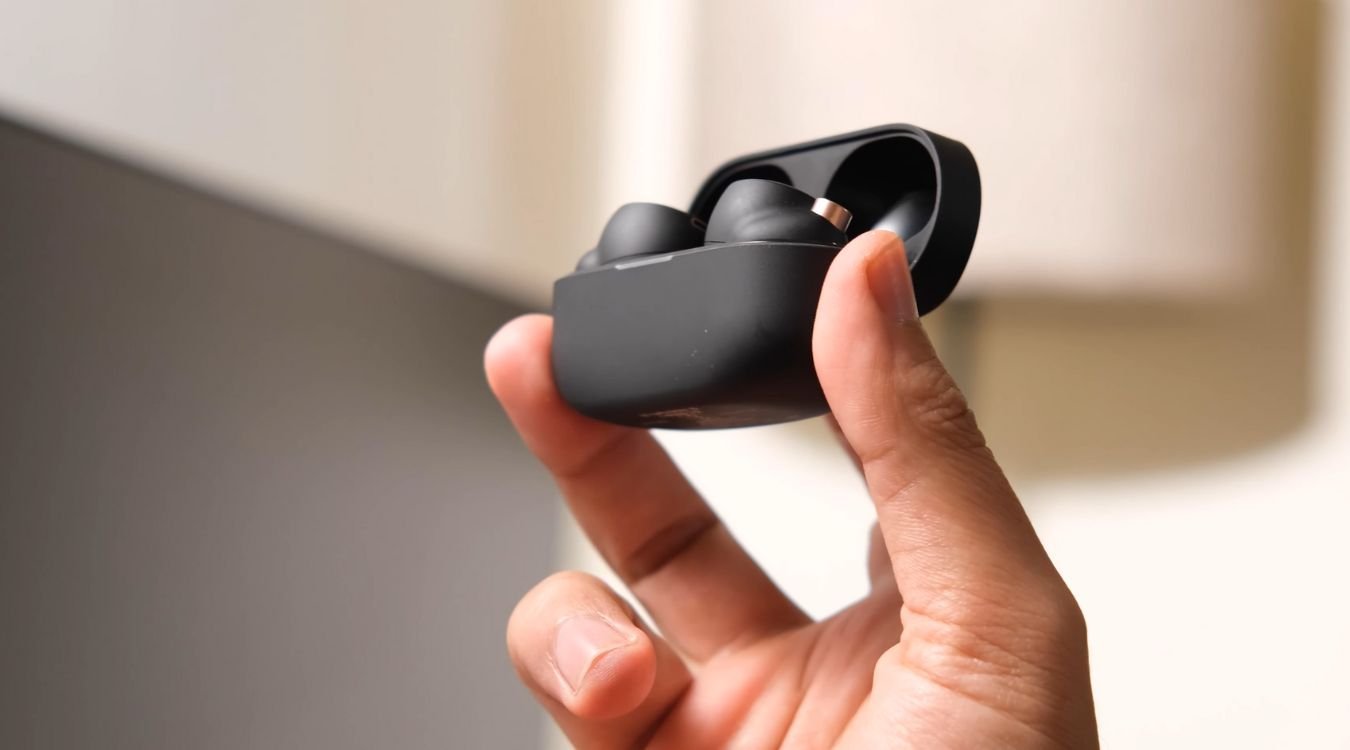 However, there are times when the pairing process fail for one or the other reasons. Below are some common troubleshooting steps you can try to fix the problem.
First of all, if the pairing fails, restart the earbuds and repeat the process a few times, and it will pair eventually (if there are no software or hardware issues)
Make sure the earbuds are not very far from your phone. Bluetooth limited range will prevent pairing if both devices are far away.
Also, make sure you turn off all other Bluetooth devices in the vicinity, especially those that are paired with your earbuds.
If the pairing process fails multiple times, re-initialize your earbuds and then try again.
If you still can't get a pairing, check and make sure your earbuds are on the latest firmware. You can do so from within Sony companion app.
If everything fails and you don't get a pairing, it's time to ring the customer support team at Sony and ask for a professional opinion.
I hope you find this short article helpful in pairing your Sony WF-1000XM4 earbuds to your Android smartphone or iPhone.
If you face any issues, you can mention them in the comments below and we can have a discussion.