Do you use Instagram frequently and love sharing memes and reels with friends? Nothing can match the pleasure and fun you get on this app.
But sometimes, it gets annoying when your friend reacts or responds to a meme after multiple hours. Right?
Thanks to the "Active Now" feature on Instagram, you can now easily understand when someone is online and can share as many videos and images with them as you want without worrying about delayed responses.
Though the "Active Now" feature is an excellent blessing for Instagram lovers, it is hard to tell how accurate this status is.
If you also find it hard to trust the "Active Now" feature fully, this guide is the best fitting place for you to be. Keep reading to determine whether you can rely entirely on Instagram's "Active Now" status.
What is the "Active Now" Feature?
Before we dig deep into the Active Now feature and talk about its accuracy, let us first help you understand this feature completely.
Like WhatsApp and Facebook, you can also get to know which of your contacts, friends, or followers are online at the moment.
The Active Now status on Instagram is a green dot that appears on the profiles of users online on the app.
With this feature, your followers can still see the green dot on your profile even if you have been offline for the past five minutes.
You can see the Activity status only on Instagram Direct. It's impossible to determine whether a person is online just by looking at his Instagram posts or stories.
Once you enter the Direct tab on your Instagram account, all the chats appear in a list before you.
To see the Active Now status of a person, you must follow them and be followed back by the user.
Is Active Now on Instagram accurate?
Regarding the Active Now feature on Instagram, most users feel confused about its accuracy.
Frankly, this feature isn't prone to glitches and errors; if you use Instagram quite often, you might notice frequent problems.
Sometimes it can happen that a friend or follower of yours has just uploaded a post on their Instagram profile, but their activity status will appear inactive.
As per the majority of the reports submitted by frequent Instagram users, there is most likely a ten-minute delay between staying active on the app and getting noticed and recognized by the Active Now status.
In addition to the Active Now status, Instagram shows you how much time has passed since your friend logged into the app.
For instance, if you haven't used the application for the past 7 hours and 45 minutes, the activity status will show active 8 hours ago.
One problem with the time status is that it would always be a rounded figure. As you might have noticed in the above example, the accurate time was 7 hours and 45 minutes, but you will see 8 hours on the activity status.
All these reasons collectively allow us to conclude that the Active Now feature on Instagram is not wholly accurate.
How Long Does the Active Now Status Last on Instagram?
When it comes to the Active Now feature on Instagram, it doesn't last for that long. You will be able to view the Active Now status of your followers for 5 minutes.
Simply put, if your follower or friend has been offline from the app for the last 5 minutes, the activity status will be visible as "Active now" to you.
Once 5 minutes have passed, the status will change its form from "Active now" to "Active (x) min/h ago."
To summarise this entire scenario, let us present how this works.
If the person you are connected to has left the app within the past 5 minutes, their activity status will appear as "Active now."
If the user you are directed to has exited from the app for 10 minutes, his activity status will change from Active Now to "Active 10min ago."
Disabling the Active Now Feature on Instagram
One thing about the Active Now feature that most users find annoying is that they can't get on their Instagram accounts without being noticed by their followers and friends.
It's because if you see the Active status of your friend, they will be able to see yours too.
But don't worry; you can get out of this situation by disabling the Active Now feature on your Instagram account using these steps.
1. Go to Your Profile
The first step you need to take to disable your Active Now status on your Instagram account is to Log in to your account.
You now need to go to your Profile. For this, tap your Profile icon at the bottom right corner of the screen.
2. Open Profile Settings
Select the three horizontal lines at the upper right corner of the screen.
From the drop-down menu, tap "Settings."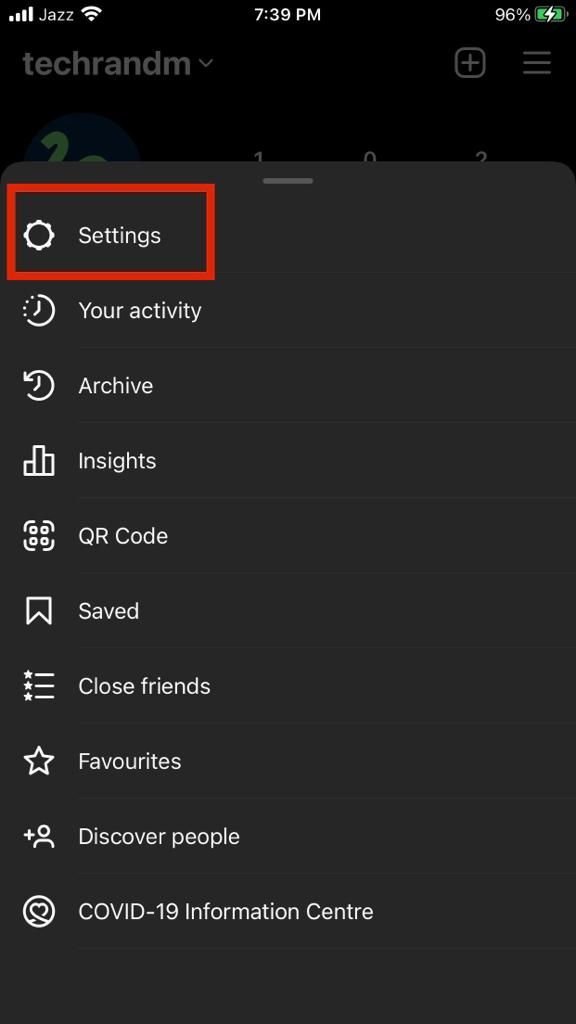 3. Go to Privacy
Once you have opened the Settings page, find and select the "Privacy" option.
4. Disable the Activity Status
You will find the "Activity Status" option here.
Select it and tap the toggle next to the "Show Activity Status" option to disable it.
Once you turn off the Activity Status, no one can see your activity status anymore.
One thing to remember here is that disabling the Activity Status feature will also prevent you from seeing the Active Now the status of other users.
Conclusion – How Accurate is Instagram 'Active Now'?
With the Instagram Active Now feature, you can communicate effectively with your friends and followers.
Using this guide, you cannot only figure out how accurate the Activity Status of other users on Instagram is but can also disable the Active Now feature for yourself if you don't want to be seen on the app.
We hope this guide has cleared most of your misconceptions regarding the Active Now feature on Instagram now, and you can now enjoy the app all you want! Thanks for reading this post!