Navigating the ups and downs of social media can be both exciting and challenging. If you've ever caught yourself wondering, "Hey, who unliked my Instagram post?" – don't worry; you're not alone!
Many of us are curious about the reasons behind changes in our post engagement and wondering how to see who unliked your Instagram post.
I can relate to you as I have also struggled in the past with this, but eventually, I figured out some methods for seeing who has unliked my Instagram post.
In this article, we will chat about how to find out who removed their like, chat about why this might happen, and share some tips for keeping your content fresh and engaging so your audience stays hooked!
How to See Who Unliked Your Instagram Post?
If this is your first time trying to figure out who has unliked your Instagram post and you have no clue how this works, the following method will help you perform this task without much hassle.
What you can do to see who unliked your Instagram is to check your likes list manually.
If you have been using Instagram for some time, you must know that the likes on your Instagram post usually appear right below the post.
Here is how you can open up your Instagram likes list:
1. On your Instagram account, tap your "Profile" icon at the bottom-right corner.
2. You will now be directed to your Instagram Profile.
3. Scroll up and down on your Instagram feed to locate the post you want to open the likes list of.
4. Once you have located the post, tap to open it.
5. You can now see all the likes on your post below it.
6. Tap on the Likes to open the likes list before you.
Now that you have opened the likes list, you can scroll through it and find the usernames of all the people who have liked your Instagram post.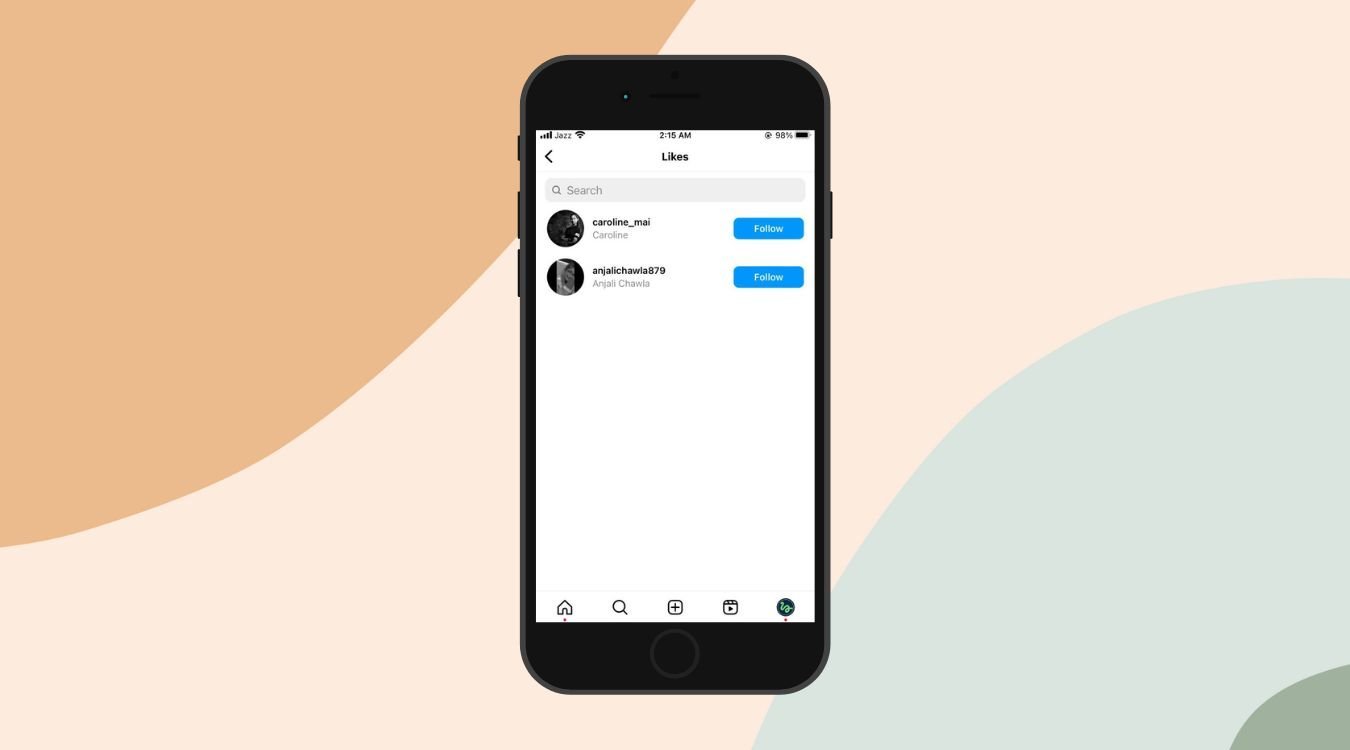 To find out who has unliked your Instagram post, you have to keep a check on your Instagram likes.
For this, you need to be a little efficient and try to remember the names of the people who have liked your post. 
Another thing you can do is count the number of likes on your post and keep doing that every once in a while.
You can also take screenshots of the likes list. If, at any given instant, you find the number of likes decreasing, you can open the screenshots, compare the current likes with the likes list you have screenshotted previously, and figure out who has unliked your post.
Note: This method only applies to users with fewer followers, as their likes count will also be lower.
Having too many Instagram followers would mean thousands of likes, making it hard to track the likes manually. On that note, here is a guide you can check out to see your Instagram followers.
Does Instagram Unlikes Affect the Engagement?
The likes on Instagram are not just a form of acceptance and appreciation on the platform but have much more on them.
One of the significant effects a larger number of Instagram likes would have is better reach of your account. However, the more unlikes on your Instagram posts, the lower your account reach. 
Yes, you read it right; if the people following you or seeing your posts on Instagram kept unliking your posts, the Instagram algorithm would ultimately start taking their opinion seriously, reducing the appearance of your posts on their feeds.
Simply put, unlikes on Instagram work more or less the same as the 'Not Interested' option on YouTube, where the video you have added to the "Not Interested" category and all other related content from that channel won't appear before you any longer. 
4 Ways To Boost Your Instagram Engagement
Now that you know how unlikes on Instagram posts badly affect your engagement, you can't just sit around and wait for the likes to increase.
Instead, you can try out these 4 methods that have worked for me in boosting my Instagram engagement in the past. 
1. Post Regularly
Nothing can boost your Instagram engagement better than a regular posting schedule. If you want your Instagram account and posts to appear on the feed of other users more often, you have to commit to posting regularly.
In this regard, the best thing you can do is to fix a posting time for yourself so the people on Instagram liking your content can know when to expect your next post.
2. Improve Your Instagram Captions
The next thing that can help you get more followers and, in turn, a large number of likes on your Instagram posts is your Instagram captions.
The captions on your posts, in addition to making your content relatable for the audiences, help get your posts to the people looking for them. 
When choosing your Instagram captions and adding hashtags, keep Instagram SEO in mind.
The best people to help you increase engagement on your account are the ones searching for the keywords you have inserted in the captions. So, be thorough with them. 
3. Be Raw & Relatable
Another thing that can help you reach thousands and millions of people on Instagram and become a constant part of their Instagram feed is your authenticity and reliability.
Nothing sells better on Instagram than raw content. 
So, when creating your next post for your Instagram account, avoid being too perfect and try to show your organic and raw self to your audience.
Trust me; this will work the best in your favor.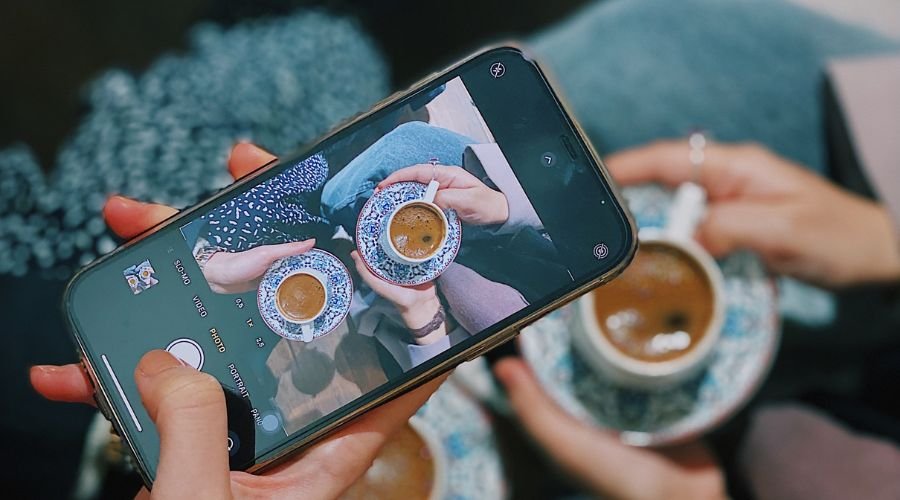 4. Follow the Trends
No, I am not telling you to be a part of the crowd, as I firmly believe in the saying, "The one who follows the crowd will usually get no further than the crowd."
What I am trying to say instead is to recreate the ongoing trends in your way. 
Accept it or not, the Instagram algorithm is designed so that a particular kind of content gets more reach than other content at times.
So, if you want to stay relatable for the audiences, express your unique stand on the ongoing trend and leave a mark on them. This will surely earn you some legit and loyal followers. 
FAQs
Can You See When Someone Unlikes Your Instagram Post? 
When you like an Instagram post, the concerned person will get notified. Though no such notification is received on unliking the post, if you have unliked it a long time after liking it, the concerned person might still get notified about your like. 
What Is the Unlikes Limit On Instagram? 
Though no such limit regarding the number of Instagram likes that can be turned into unlikes is specified on Instagram's terms and conditions page, it's commonly assumed that the limit of Instagram unlikes is around 300. 
Conclusion – How To See Who Unliked Your Instagram Post?
In this guide, I have taken you through a method you can use to see who unliked your Instagram post.
I also explore how the unlikes on your Instagram posts could affect your account's engagement, along with some methods you can use to get the engagement back.
Hopefully, this write-up will help you find out who has unliked your Instagram post and assist you in boosting your Instagram account's engagement.