The internet has been buzzing with excitement and anticipation for the upcoming GoPro Hero 12 Black, scheduled for release in September 2023.
Like clockwork, GoPro releases a new version of its famous Hero line every September, and this year will be no different.
While official details are still under wraps, a number of rumors and leaked information have set the action camera community abuzz.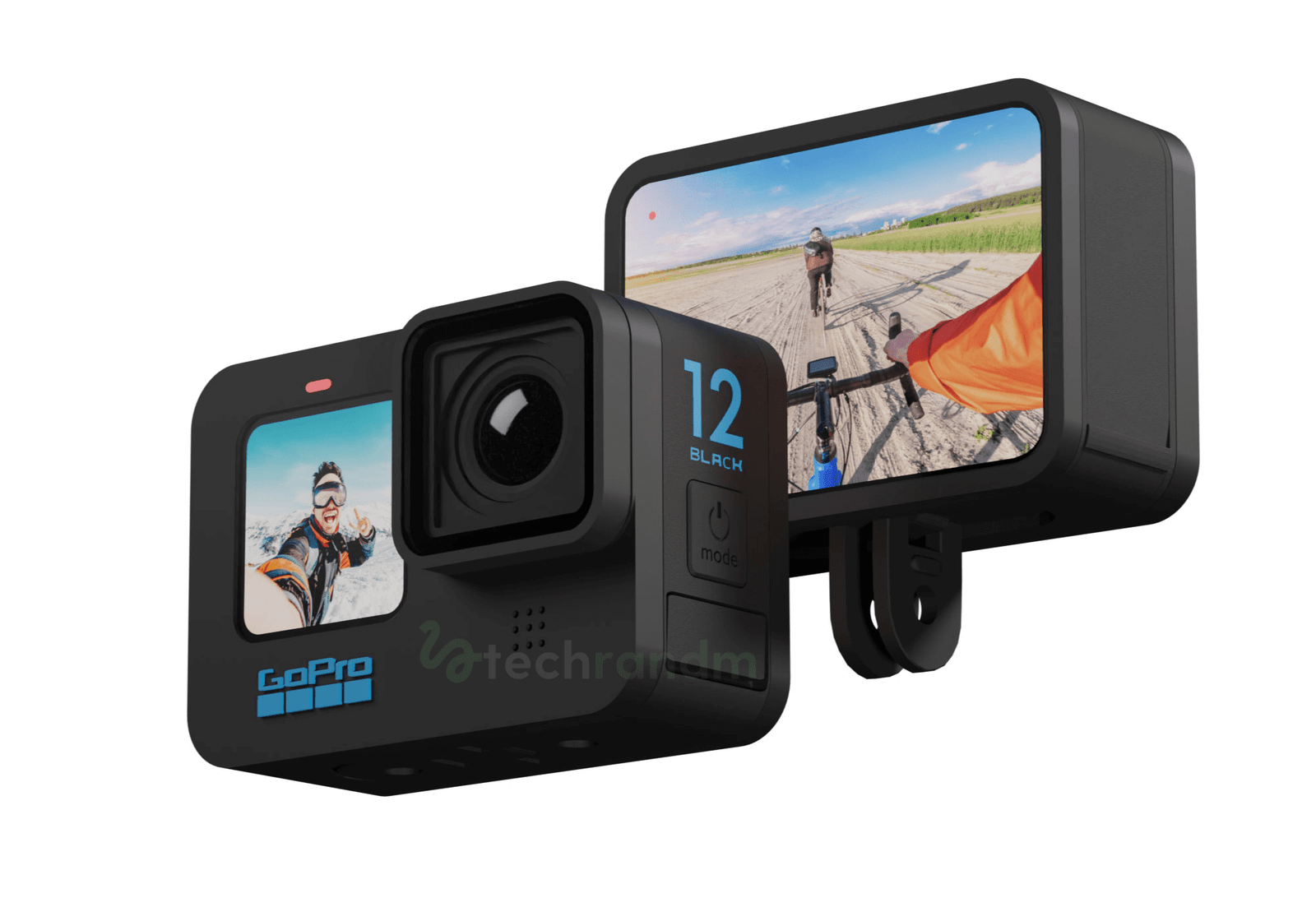 To fuel the imagination and join in on the fun, we at TechRandm have created a set of renders based on these leaks and speculations, offering a potential sneak peek at the upcoming GoPro action camera.
GoPro Hero 12 Renders
Our team has scoured the web for the most talked-about features and improvements that enthusiasts hope to see in the GoPro Hero 12 Black.
Based on these, we've created a series of renders to bring these potential design elements to life. Please note that these renders are purely speculative and not officially endorsed by GoPro.
Full Edge To Edge Screen
One of the most striking features in our renders is the full edge-to-edge screen on the back of the GoPro Hero 12 Black.
To be honest, the additional GoPro branding on the left side of the screen in previous models occupies too much precious real estate and doesn't make sense from a design point of view.
This innovation not only makes the device look sleek and modern, but it also provides users with an unparalleled viewing experience.
With the increased screen real estate, you can now frame your shots with greater precision and enjoy a more immersive preview of your footage.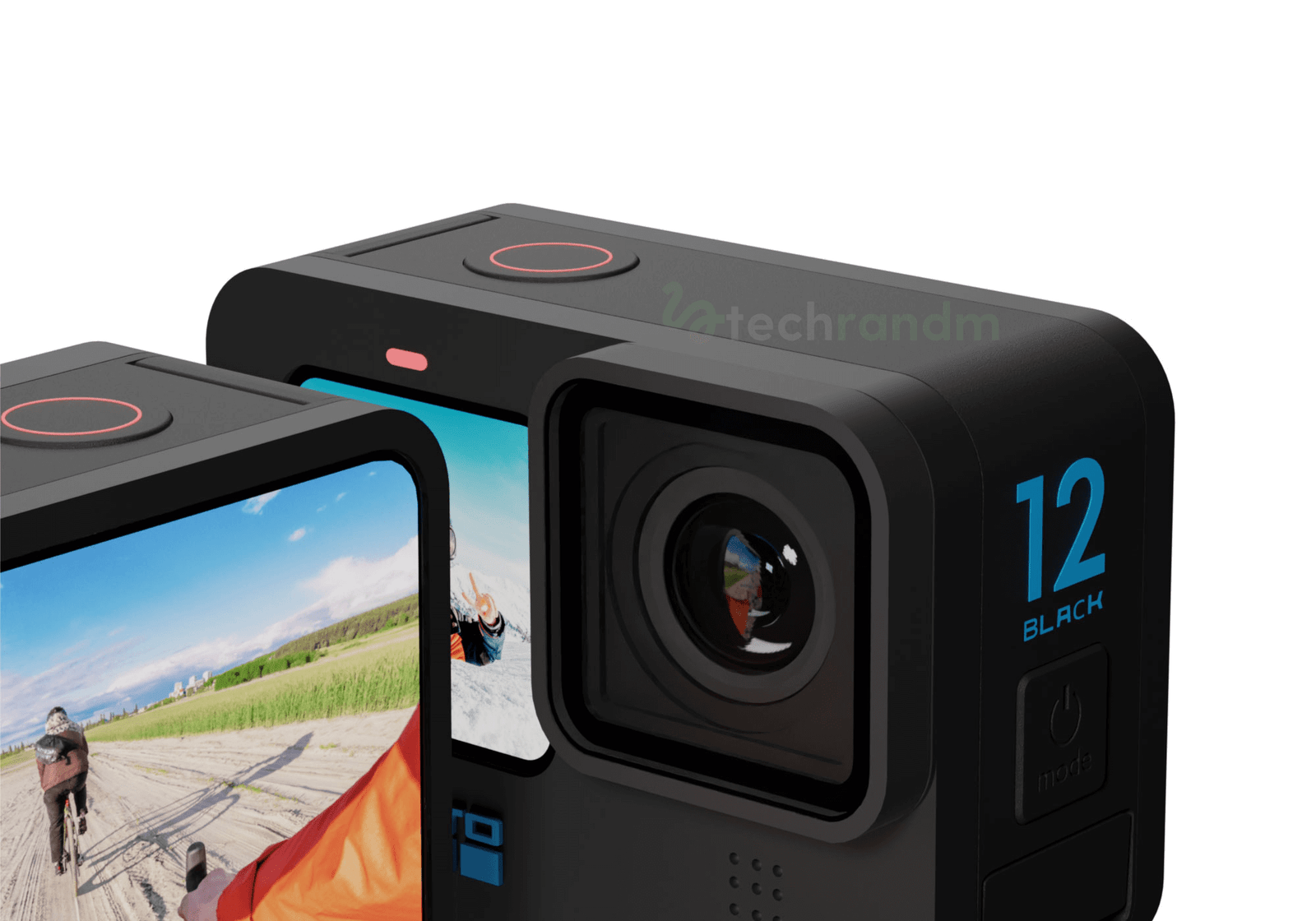 The edge-to-edge screen is also rumored to boast enhanced brightness and color accuracy, making it easier to view in various lighting conditions.
This improvement is particularly beneficial for outdoor enthusiasts who often find themselves capturing footage in bright sunlight or low-light situations.
With this potential upgrade, the GoPro Hero 12 Black would truly set a new standard for action camera displays.
No More Round Edges
Another noticeable change in our renders is the departure from the traditional rounded edges that characterized previous GoPro models.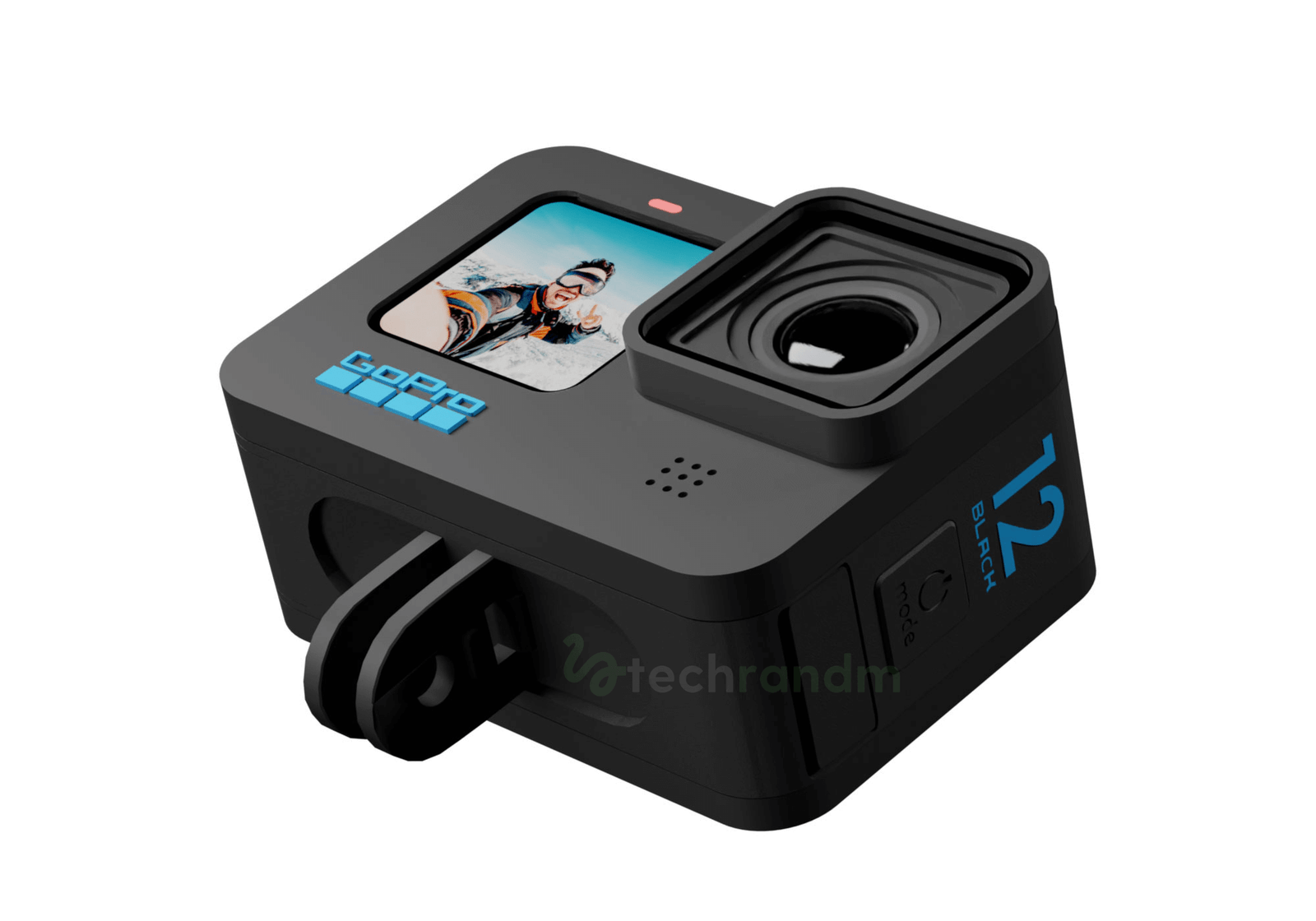 Instead, the GoPro Hero 12 Black now features a more angular design with sharper, well-defined edges. This design choice not only lends the device a more contemporary and robust appearance but also serves a functional purpose.
Modern tech is moving away from round edges, as seen in the previous 2 iPhone releases. So this change can give the GoPro 12 a more up-to-date look.
The sharper edges can potentially provide better grip and handling, especially when the camera is used without a protective casing or additional accessories.
This design tweak may also contribute to the device's overall durability, as it is more resistant to accidental drops and impacts.
Additionally, the angular design could potentially improve the camera's aerodynamics, making it more stable and less prone to vibrations when mounted on high-speed vehicles or equipment.
Overall, the new design suggests that the GoPro Hero 12 Black is poised to offer a perfect blend of style and functionality for action camera enthusiasts.
New Shutter Button
In our renders, we've also incorporated a new round shutter button for the GoPro Hero 12 Black, which deviates from the rectangular design of previous models.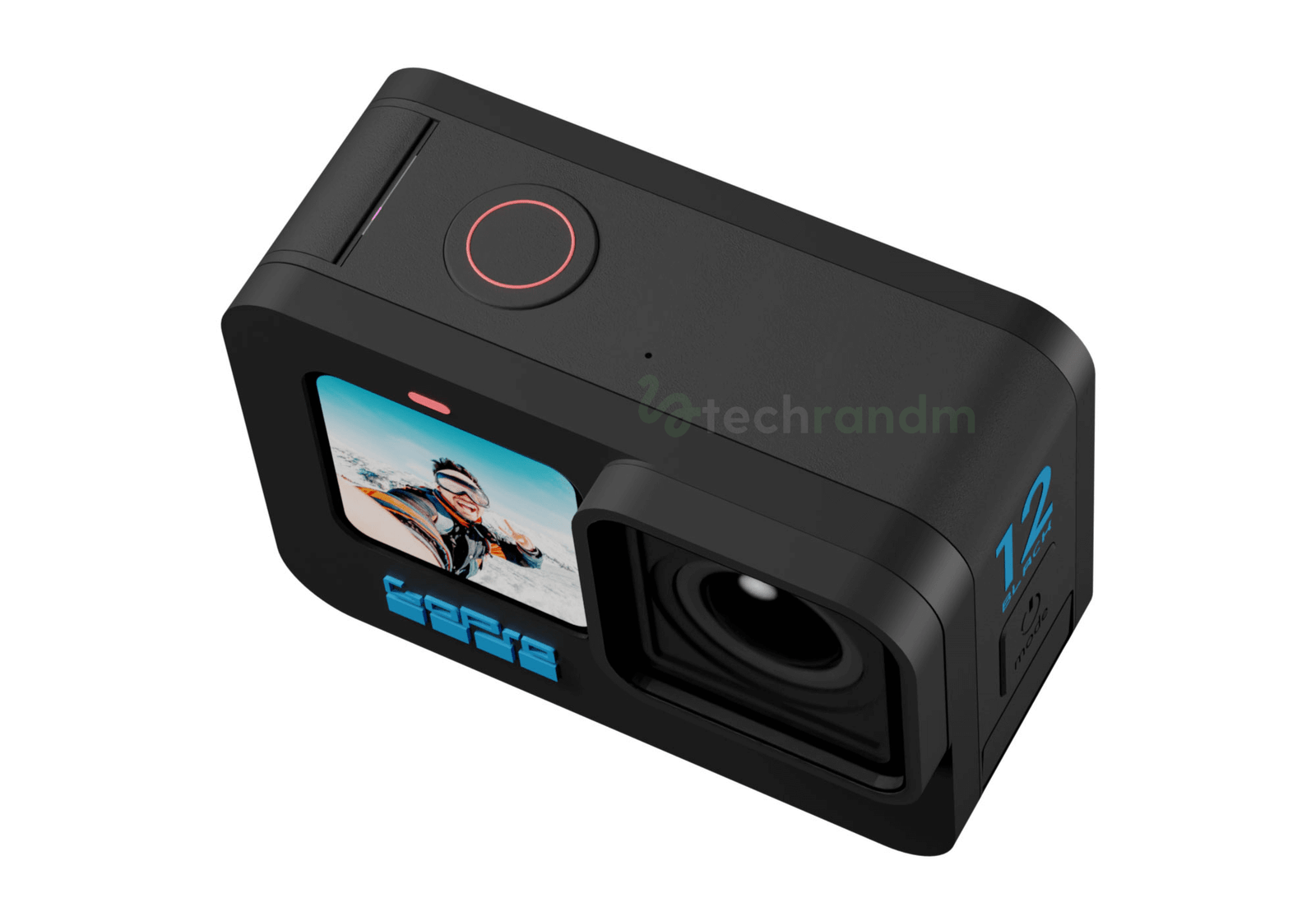 This round button is a refreshing aesthetic update and offers potential improvements in terms of ergonomics and usability.
The round shutter button may provide a more comfortable and natural feel when pressing it, making it easier for users to capture those perfect moments without any hassle.
Additionally, its shape could enhance tactile feedback, allowing users to confidently operate the camera even when wearing gloves or during intense activities.
Furthermore, the new round shutter button could potentially be more resistant to dust and moisture, ensuring that the GoPro Hero 12 Black remains a reliable companion in various challenging environments.
With this updated design, the GoPro Hero 12 Black appears to be focused on delivering an even more user-friendly experience for action camera enthusiasts.
Conclusion
While our renders are just a visual representation of the collective imagination surrounding the GoPro Hero 12 Black, they serve as a testament to the excitement and anticipation the action camera community feels.
As the September 2023 release date draws closer, we can't wait to see what GoPro has in store for us.
Until then, let's continue to speculate, discuss, and imagine the future of action cameras.
Remember, these renders are based on rumors and leaked information, and their accuracy is subject to change.
The official GoPro Hero 12 Black design might look different from what we've presented here.
Stay tuned for updates and official announcements from GoPro as we approach the product launch.