The Beats Solo 3 headphones are a popular choice for music lovers. They are quite reliable (as most Apple products are), but you might sometimes get issues with the headphones disconnecting from Bluetooth.
If your Beats Solo 3 keeps disconnecting, the most probable cause is Bluetooth range, interference from other devices, a software glitch, or a low battery.
In this guide, we will go through some troubleshooting steps that you can try at home to fix Beats Solo 3 dropping Bluetooth connection.
1. Power cycle your headphones
Power cycling is a fancy term for turning your device off & on again. But this simple process is so effective that it's the backbone of most IT customer service departments.
Turning your device off and on again removes any cache bugs that build up when you use your device for a long time. It empties the cache and resets the clocks.
To power cycle or restart your Beats Solo 3 headphones, just press & hold the POWER button until the headphones shut off. Wait for a few minutes and then power them ON by pressing the button again.
If it is just a temporary bug but not a serious hardware or software issue, this simple turning off your Beats headphones and on again should do the trick.
2. Reset & pair the headphones again
If a simple power cycle doesn't help your cause, a more robust method to clean up things is doing a factory reset and pair the headphones again with your phone or PC.
This will remove any temporary software glitches or bugs.
Resetting your headphones will clear any previous connections and settings and help re-establish a stable connection.
Here's how to reset and pair your Beats Solo 3 headphones:
Disconnect the headphones from the device by pressing "Forget" from the Bluetooth settings and also turn your phone/computer Bluetooth off.
Now, press and hold the POWER + VOLUME DOWN button simultaneously for 10 seconds till you see the charging light starts flashing. After that, release the button and wait for the headphones to restart.
Turn on Bluetooth on your phone and let it find your headphones.
Look for available Bluetooth devices on your Bluetooth device and select "Beats Solo 3" to connect.
Follow the on-screen instructions to complete the pairing process.
Once you have reset and paired your headphones, try using them to see if the disconnection issue has been resolved.
This reset and re-pair process solves most of the connection issues. But if you again face the same issues, below are a few more troubleshooting steps you can try.
3. Update your Beats Solo 3 firmware
Outdated firmware on your Solo 3 headphones might disrupt Bluetooth connectivity. That's why it is necessary to keep your headphones firmware up to date at all times.
Update Beats using an Apple device: If you are using your Beats Solo 3 on an apple device (Macbook, iPhone, iPad, etc.), they will be updated automatically as soon as new software is available. You don't need to update them manually.
Update Beats using Android: If you are using your Beats headphones on an Android device, you must download the Beats App from Google Playstore. Once the headphones are connected, you will get on-screen instructions to update your firmware.
Keeping your headphones up to date is important as it brings not only new features but also fix common software bugs.
4. Isolate the problematic device
Sometimes, the problem is not with your Solo 3 headphones but with the devices they are connected to.
You can easily confirm this by trying and pairing your Beats Solo 3 with another Android or Apple device. If they work fine with the new device and are only causing problems with the previous one, know that your phone is faulty, not the headphones.
However, if your headphones behave the same as other devices and disconnect frequently, then its a problem with your headphones.
Isolating the problematic device is important because only then you can focus and look for the problem in the right place.
5. Update Bluetooth drivers on Windows PC
If you are using your headphones on a windows PC, installing the latest Bluetooth drivers is important.
Normally, the Windows takes care of drivers itself, but at times, it fails to keep certain drivers up to date automatically, and you will have to do it manually.
There are three methods to update the drivers.
Using the Windows Troubleshooter
Pressing the Windows key + X will bring up the Quick Link menu, which allows you to access various settings and tools on your PC.
Selecting "Settings" will open the Settings app.
In the Settings app, select "Update & Security."
Under "Troubleshoot," you will see an option for "Additional troubleshooters." Click on it.
Look for Bluetooth and run the troubleshooter. The troubleshooter will automatically detect and fix common issues with Bluetooth on your PC.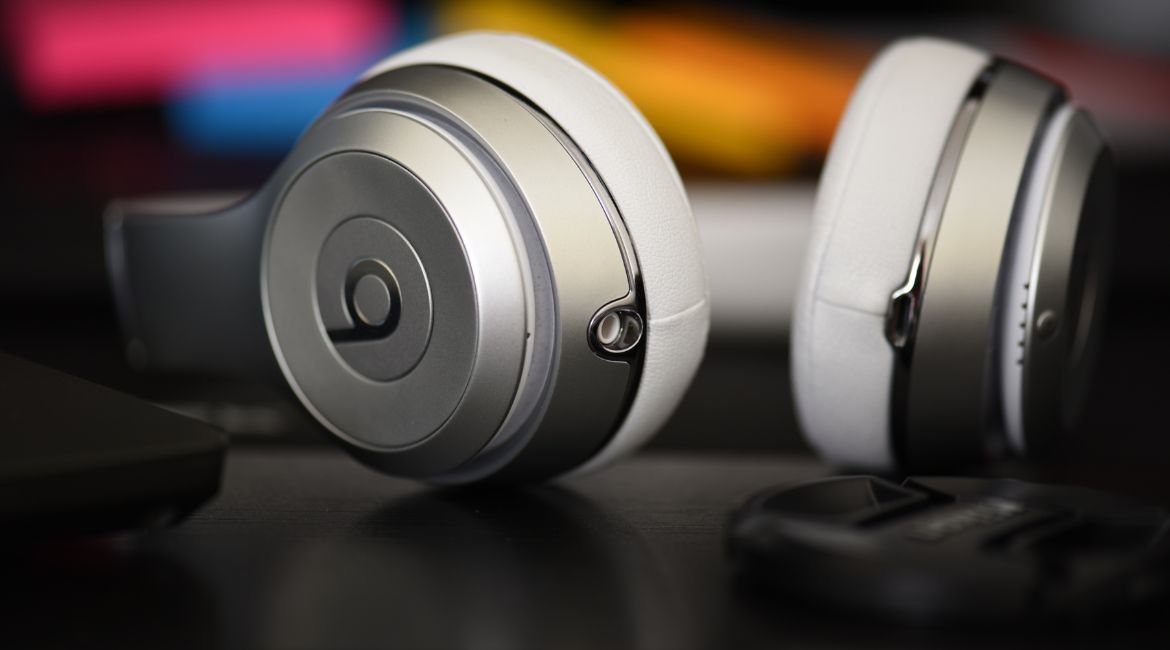 Check if the Bluetooth is set to Automatic
Pressing the Windows key + R will open the Run dialog box.
Type "Services.msc" and hit enter. This will open the Services window.
Look for Bluetooth Support Service.
Right-click on the service, select Properties and set it to enabled or automatic.
Revert to old Bluetooth driver
Sometimes a new device driver causes problems due to some compatibility issues with the hardware, and you might want to revert back to the older version of the drivers that were working correctly.
To revert to old Bluetooth drivers, follow the below process:
Pressing the Windows key + X will bring up the Quick Link menu, which allows you to access various settings and tools on your PC.
Selecting "Device Manager" will open the Device Manager.
Look for and expand the Bluetooth Driver.
Look for the Bluetooth driver that was installed, then right-click on it and select "Update driver."
Select "Browse my computer for driver software."
Select "Let me pick from a list of available drivers on my computer."
Choose an old driver that you know worked well in the past and use it (you can also download it from the manufacturer's site).
Restart your PC and try to pair your device again, and see if the connectivity issue has been resolved.
6. Headphones paired with multiple devices
This is another common issue with Bluetooth headphones. We connect our headphones with multiple devices, and a smart feature built into the software connects them with the device we are currently using.
Apple is specially focused on seamless switching between devices, but this creates unwanted consequences sometimes. The W1 chip in your Solo 3 is smart but not that smart.
If your headphones are paired with more than one device, and if all the devices are in range when you are using your headphones, the headphones might switch erroneously to some other device and disconnect your current device.
Simply turn your Bluetooth off on all nearby devices that you are not using. This way, you will make sure your headphones don't switch on their own.
7. Check distance from device
One common cause of disconnections with wireless headphones is that the device and the headphones are out of range of each other.
The maximum range of Bluetooth devices can vary, typically around 30-50 feet. If the headphones are too far from the device, the connection can become unstable or be lost entirely.
Here's what you can do to check the range between your headphones and device:
Make sure that both your headphones and device have enough battery power. A low battery can reduce the range of Bluetooth, especially on your headphones.
Bring your headphones and device closer together. If the connection improves, then the issue is likely caused by a lack of range.
Move around your home or office to see if there are any areas where the connection is stronger or weaker. Bluetooth signals can be affected by walls, furniture, and other objects, so moving to a different location can improve the connection.
Try using your headphones and device in an open area or outside to see if the connection improves. Bluetooth signals can be weaker in enclosed spaces or areas with many electronic devices.
8. Avoid signal interference
If you are still experiencing disconnections even when your headphones and device are close together, you may want to check if other electronic devices in the area could be causing interference.
Devices such as microwaves, cordless phones, and wireless routers can all cause interference with Bluetooth signals because they use the same Bluetooth frequency band (2.4 GHz)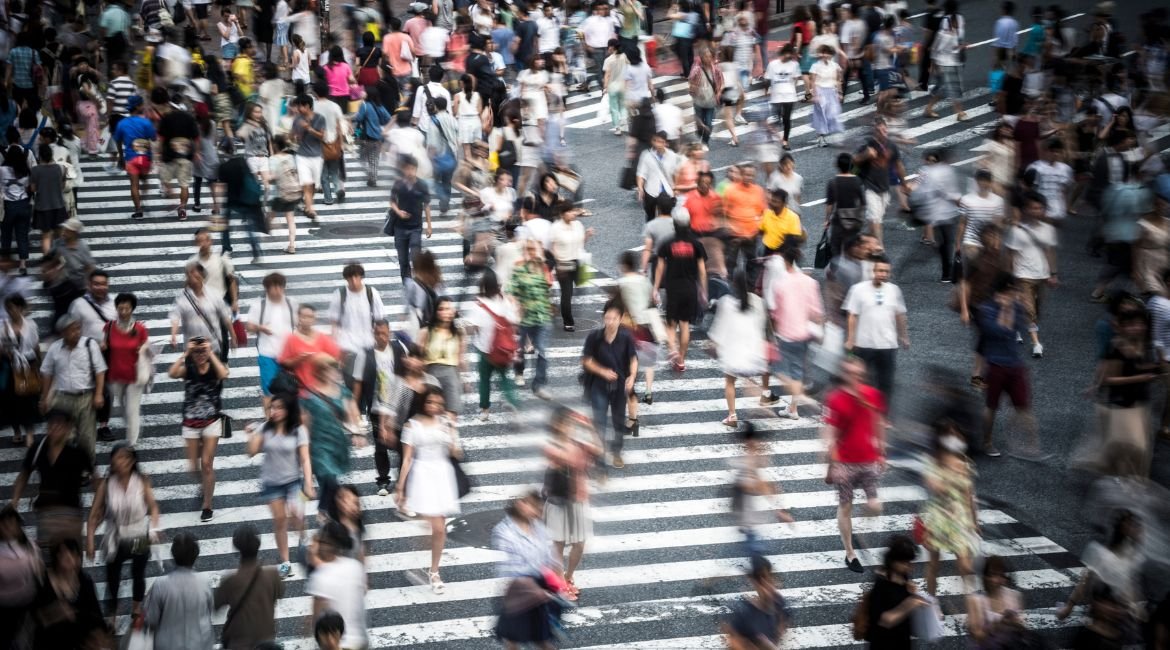 Some places like crowded markets or gym has high chances of signal interference as people overuse the same bandwidth in close vicinity. If your headphone is experiencing connectivity issues in crowded places only, this is probably the reason.
9. Battery might be low
A low battery is another cause of frequency Bluetooth disconnectivity. It not only reduces the range of your Bluetooth signals, it sometimes fails to maintain a stable connection.
If your headphone is misbehaving only on a low battery charge, then this is probably the cause. Fully charge both your headphones and your cellphone and see if that fixes the issue.
Some smartphones have apps installed that disconnect Bluetooth and other battery-intensive features when the battery is critically low. Check if you have any such apps installed or settings enabled.
10. Hardware issue
If every troubleshooting step in this guide fails to solve your connectivity issue, it is probably due to a more serious hardware issue.
Apple uses top-of-the-line reliable hardware in their Beats line of products, but still, they can face malfunction every now and then.
You can contact apple support to claim a warranty (if it's not expired) or get them repaired/replaced at a cost.
Beats Solo 3 Keeps Disconnecting – Conclusion
In conclusion, if you are experiencing connectivity issues with your Beats Solo 3 headphones, you can try several troubleshooting steps to resolve the issue.
These include resetting and re-pairing the headphones, updating the firmware and windows drivers, checking the Bluetooth range, and more.
If none of these steps resolve the issue, the problem may be due to a hardware issue. You should contact the manufacturer or retailer where you purchased the headphones for further assistance.
Please remember that before contacting the manufacturer, please ensure you have your purchase details and serial number handy, as they may be required for warranty or repair purposes.
It's important to note that the Beats Solo 3 headphones are known for their high-quality, reliable hardware, and the issues are rare.
With proper care and troubleshooting, you should be able to enjoy your headphones for a long time.